Slovo Myasnika
Add to Favorites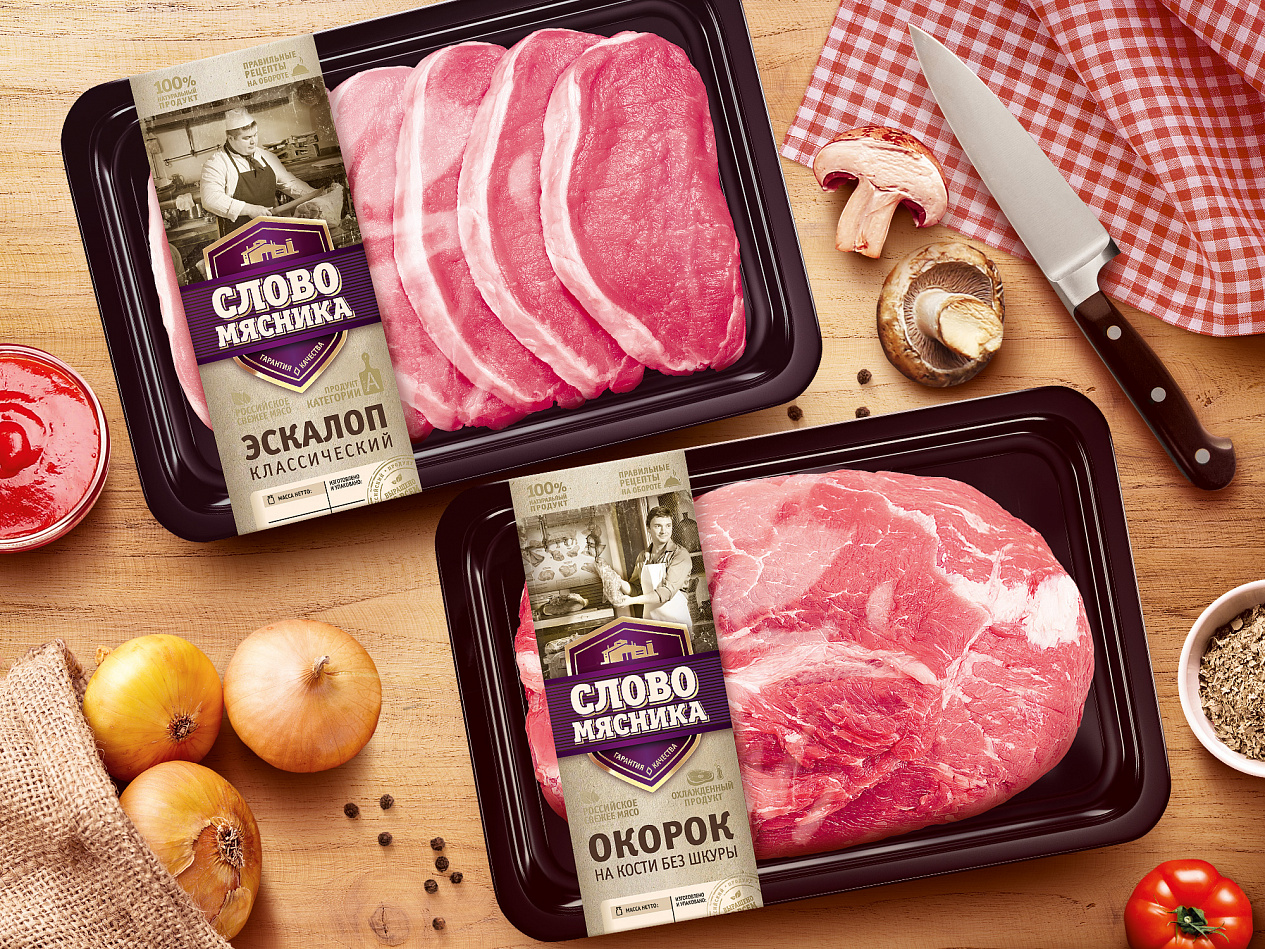 Rusagro is one of the largest vertically-integrated agriculture industry holding companies in Russia & CIS and its meat business-direction had been working in the field of B2B up to the current period. A new federal brand was created in order to enter the retail market of manufactured meat products. In view of the ambitious plans of the company the main goal was to change consumer behavior in this category. Depot branding agency was requested to create a new federal brand. Within the framework of the project the agency has developed brand strategy, naming, package design and creative concept of brand promotion.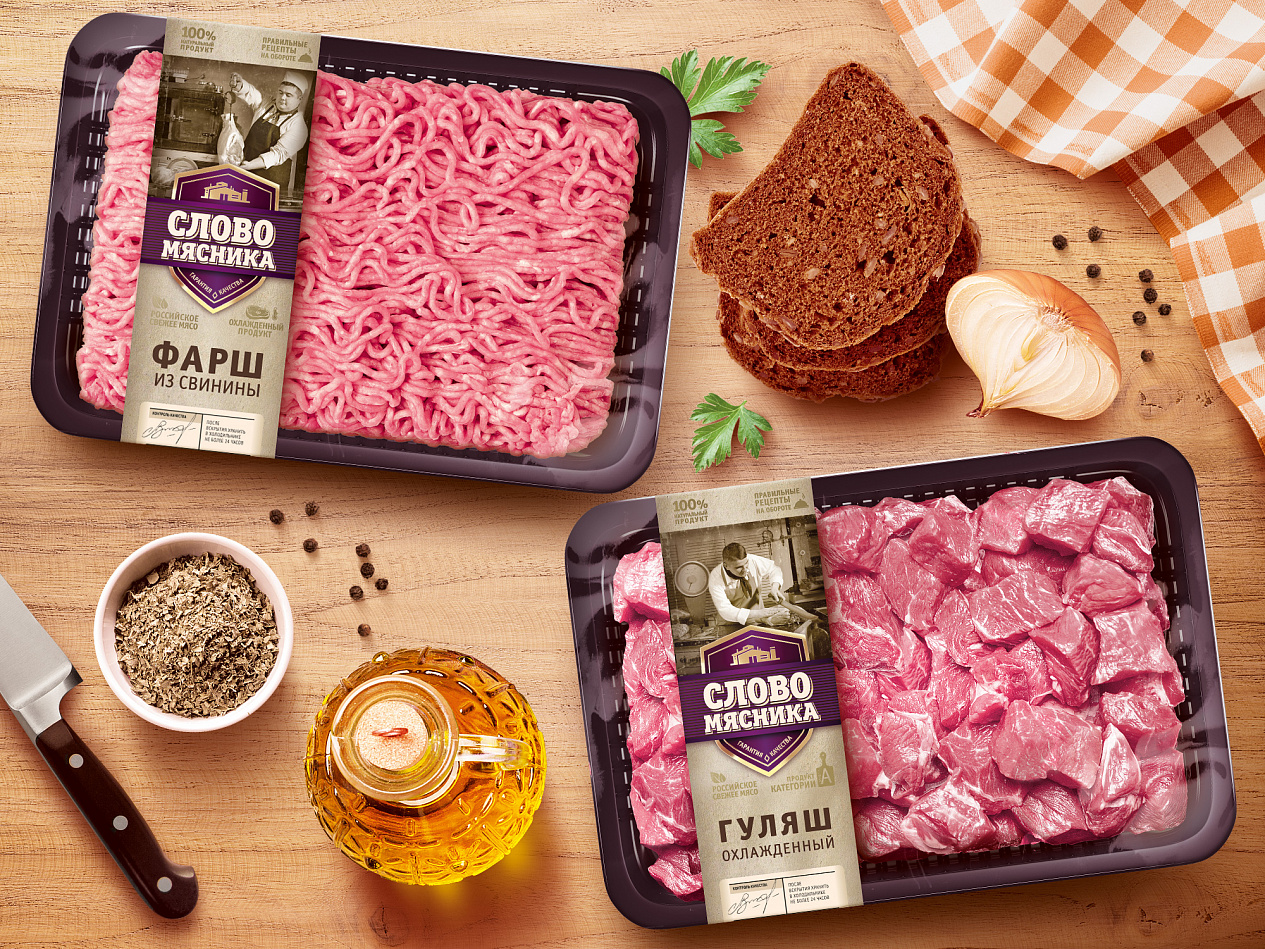 Gulnara Talipova, Meat Market Director of Rusagro: «Russian consumers are not used to the packaged meat: 89% of pork is bought in bulk. Our main goal is to generate demand for packaged meat and prove that it is a convenient packing and actually more appropriate format. In comparison, chicken market passed this stage about seven years ago.»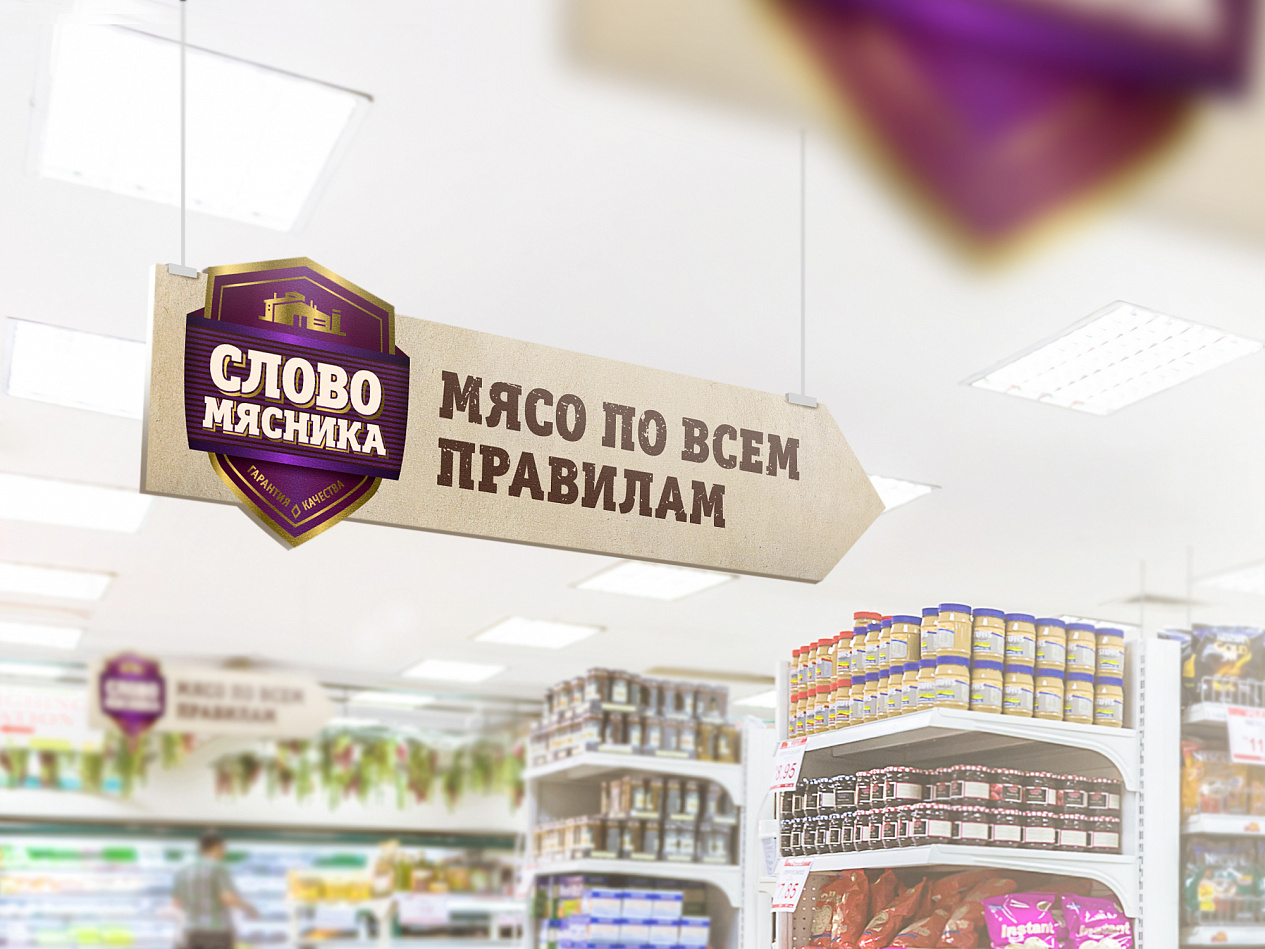 «Meat is a serious matter! I have to feed my family with the help of such a serious product. I am very attentive to the choice of meat» — this consumer insight became the basis for the new brand. Therefore, a focused brand communication message concentrated on building trust in the quality of product. This is illustrated through naminng, slogan «Slovo Myasnika: meat according to the rules» and all the package design elements.

A shield selected as the main shape of the logo, manufacture stamps, signature of Rusagro chief technologist — all of these elements are designed to confirm at subconscious level that Slovo Myasnika meat is rightly dressed, packaged and the process of its production meets all quality standards. Pictures of butchers on the retro-style package enhance the overall impression of the brand with the history, you can rely on. By the way, buchers participated in a photo shoot are not invited models. They are Rusagro employees.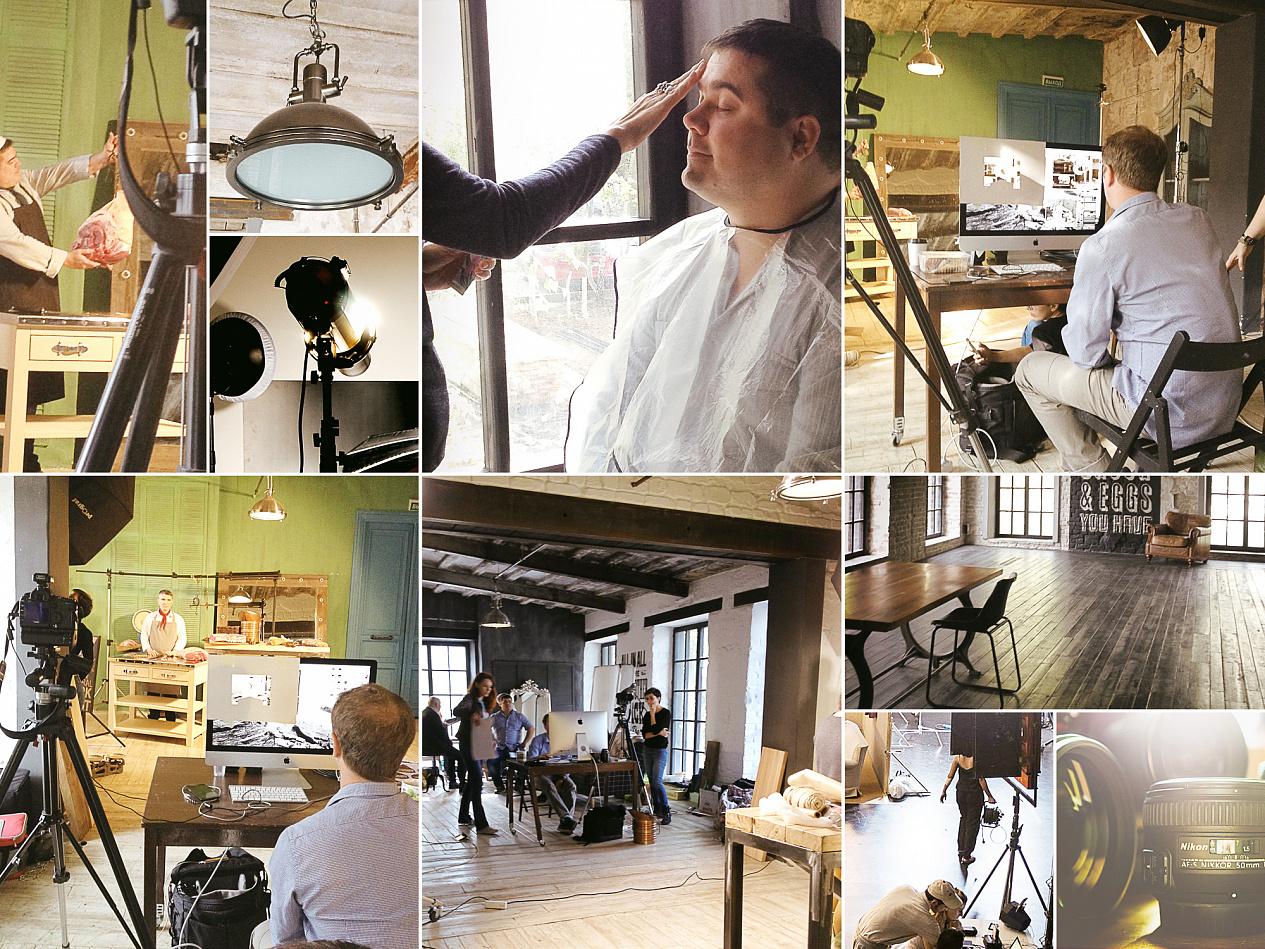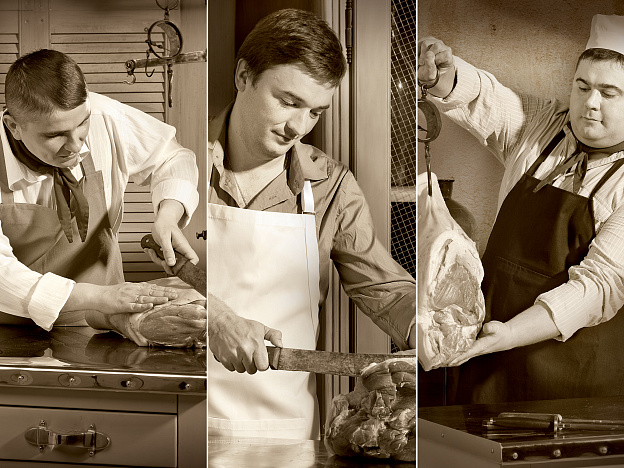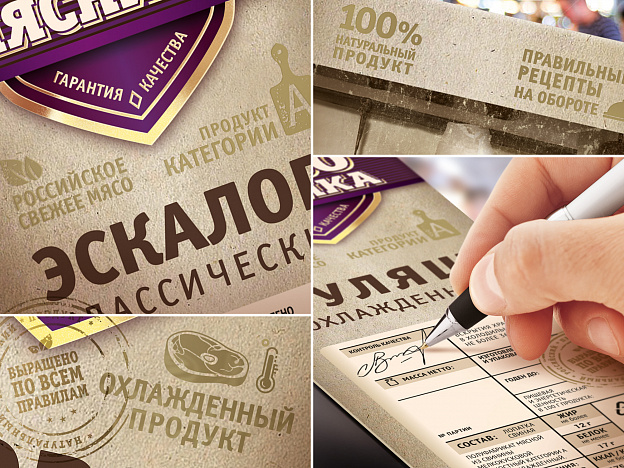 Alexey Fadeev, Creative Director of Depot: «Trust is a very powerful criteria, which plays a particularly important role in the categories of goods presumed innocent in housewives' mindes. Consumers initially wary of meat, chicken etc. They usually expect that there is a snag in it somewhere, and our primary task is to calm them down before buying a meet product. The main brand color is purple. It was chosen in non-random manner. It is unique in the market and let consumers quickly remember the brand and get used to it, even if at first sight it will be only in the field of their peripheral vision. Gold items are added as a further confirmation of the status and prestige of the brand.»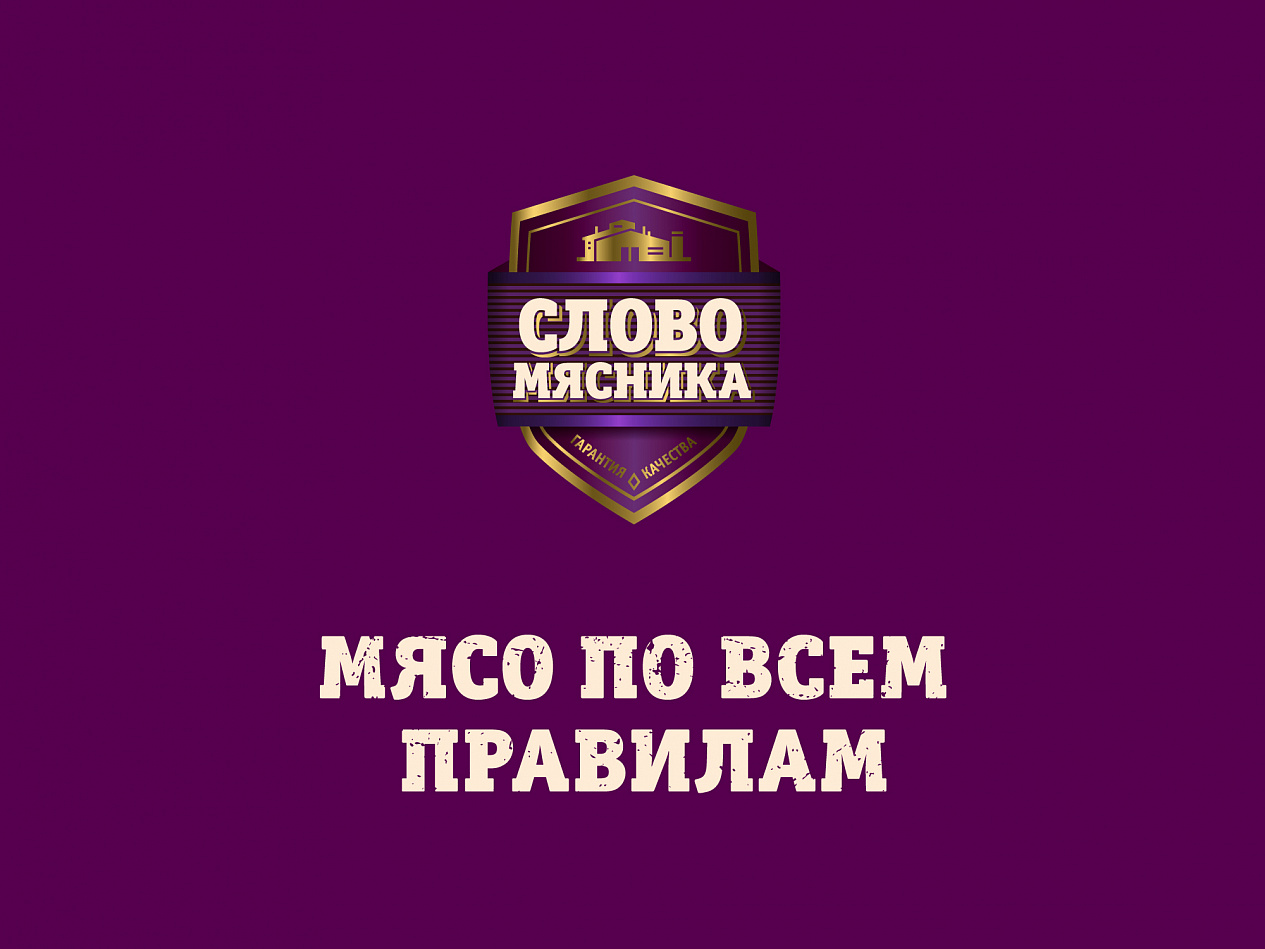 Many studies have been carried out at all stages of the brand development including both qualitative and quantitative research. Bojole Research Company and Joy of Understanding Company were partners in the research process.

Slovo Myasnika products was presented at PRODEXPO exhibition and will be put on sale this spring. All the main categories of chilled meat will be produced under this brand including chopped, small-sized, large-sized, portion and barbecue-pickle meat.