Brand audit
Brand audit is a diagnostics of its key parameters and characteristics for understanding further ways of development. First of all, it answers the question what stays and what changes in rebranding.

In the audit's basic version, we analyze the brand perception; integrity of its image in different points of interaction with the consumer; brand visibility in competitive environment. We pay particular attention to analysis of the corporate style and communications as this is the area we are going to work in. According to the audit results, we give recommendations on potential areas of the brand corporate style development.

Once the marketing strategy is formed at the date of auditing, we compare the company's objectives and plans with the current brand image.

Extended versions provide for analysis of the product range portfolio, ways of consumption, and representation in any sales and communication channels. A set of parameters for the analysis is determined individually for each project.

For example, prior to rebranding of the INVITRO network of medical centers, we analyzed its corporate style in the brand communications by determining its positive features to be preserved in the updated style version and giving recommendations on adjustment of separate communication aspects.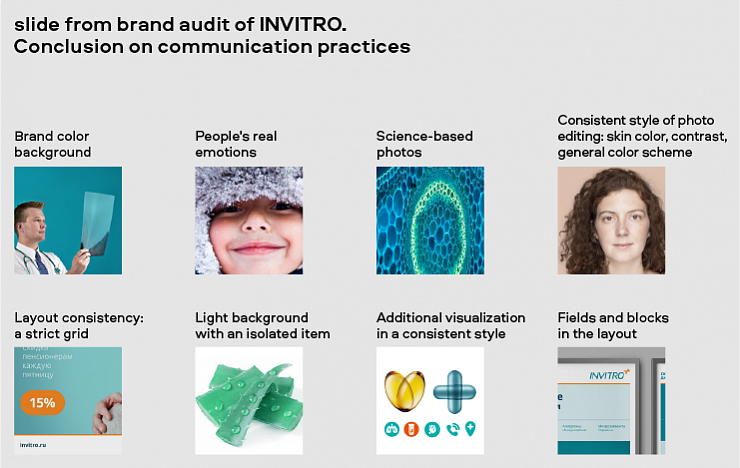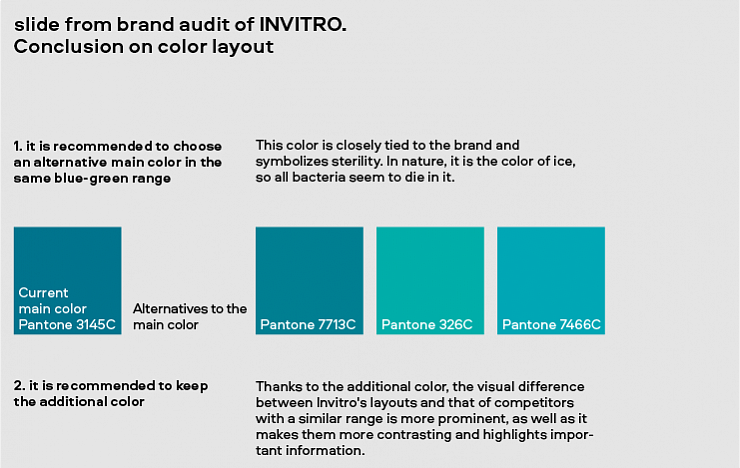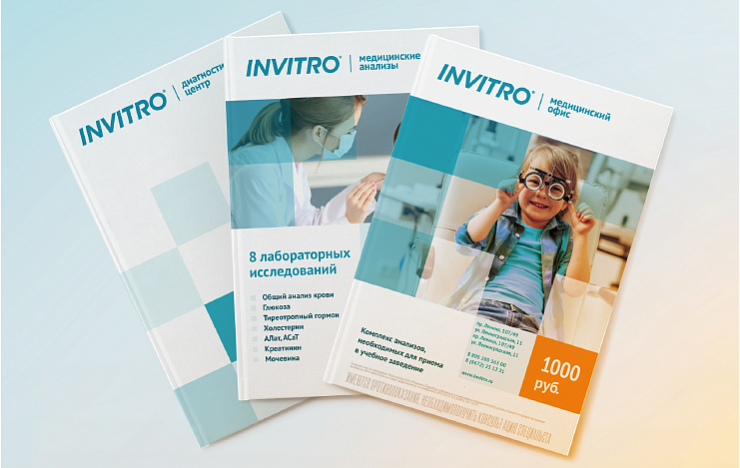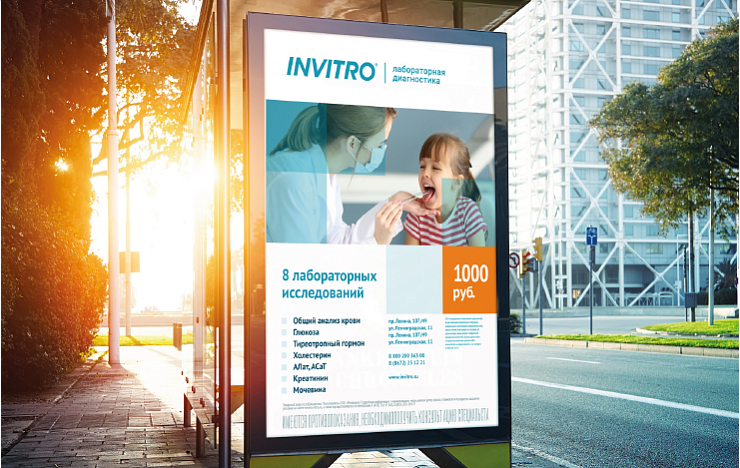 Samples: