Magnum
Add to Favorites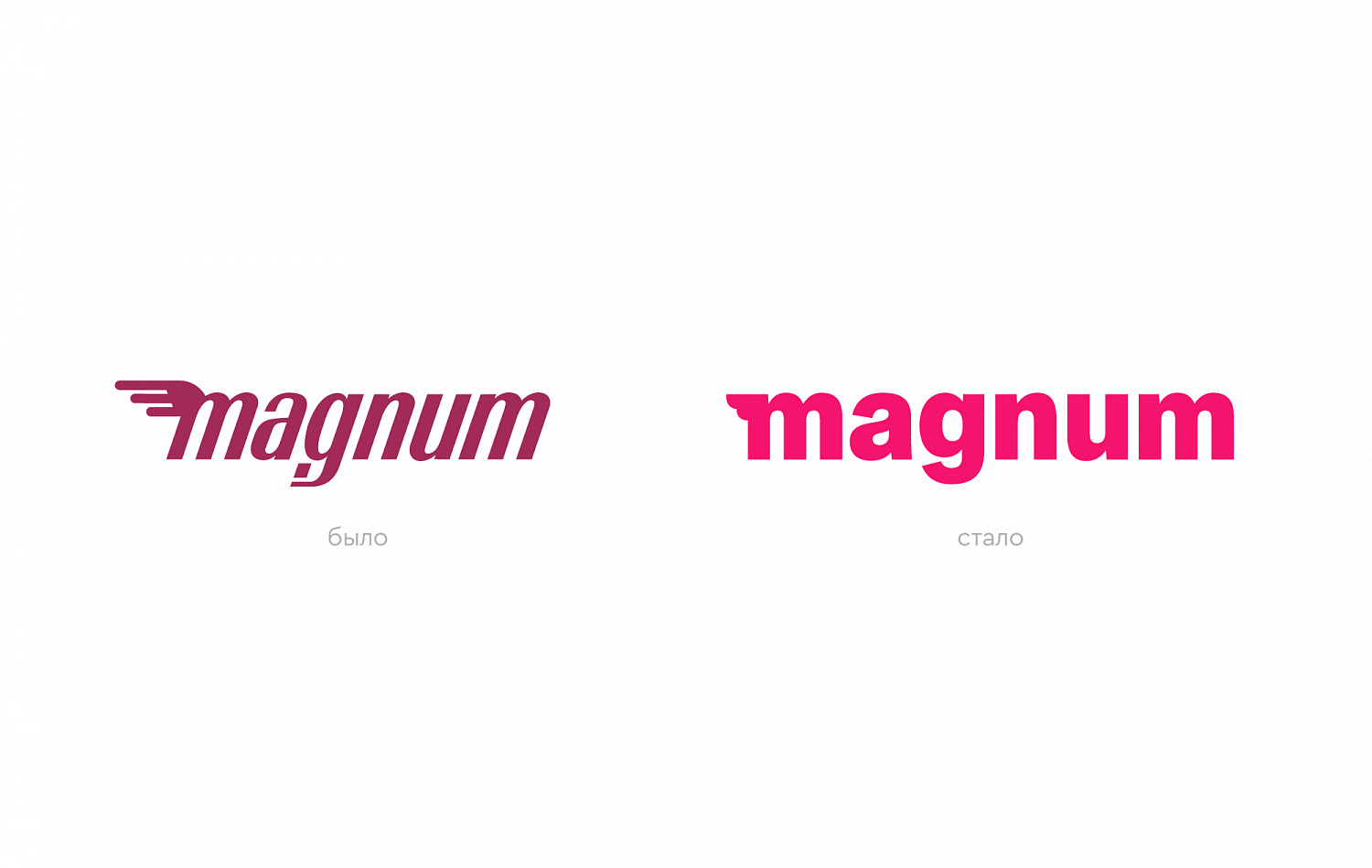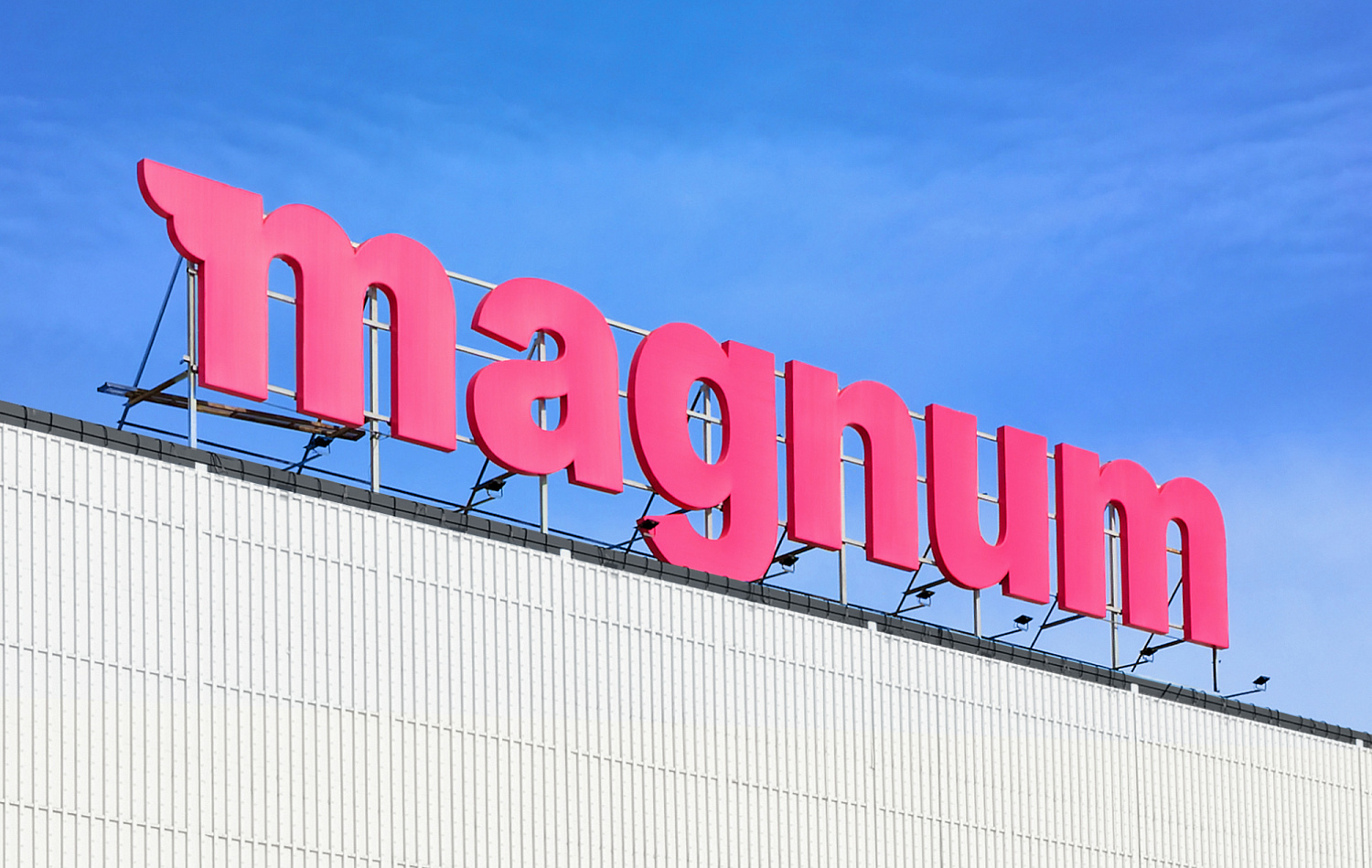 Magnum is the largest retail store in Kazakhstan. Magnum translates from Latin as "big, great", and today the company fully justifies its name.

"Magnum has been a brand icon for Kazakhstan for a long time. The company has been working with a rational platform for quite a long time. But the active development of the company in recent years has required new solutions: new formats, product offerings, the company has become omnichannel, own trademarks, culinary products and other innovations have appeared," says Strategy Director Farhad Kuchkarov.

The Magnum logo has become more modern in font and layout, herewith Depot has retained its continuity due to the «wing» element. A flexible logo system has been developed for different store formats, which reflects the features of sub—brands: the font for the express format is compact, fast; for the daily format, it is friendlier; super — massive, wide. The peculiarity of the daily format is its eco—orientation, reflecting the distinctive green color. For logos of all directions, one universal font family was chosen, which covers all the needs of the brand; and a unique accidental font of numbers has been developed for the navigation system — Magnum caliber.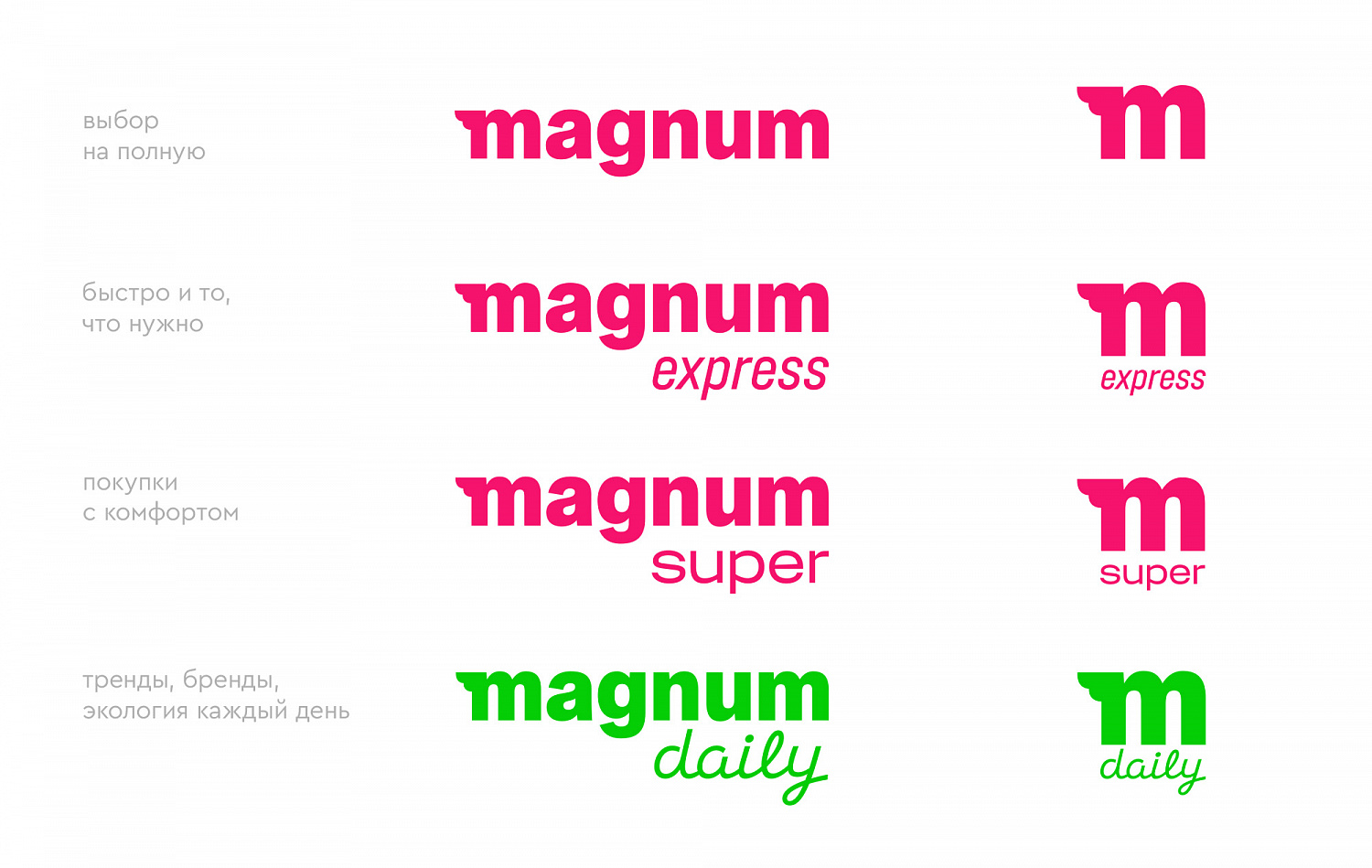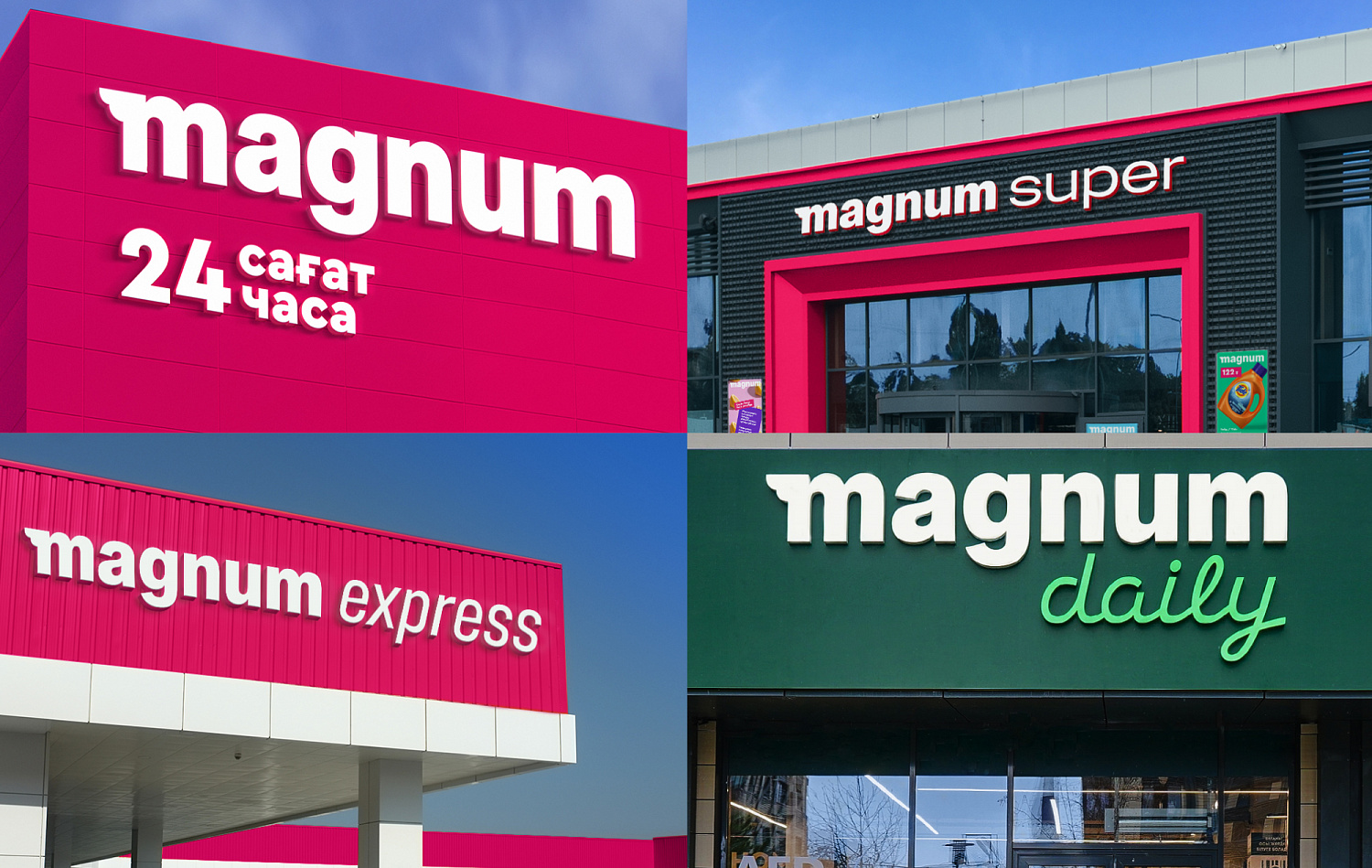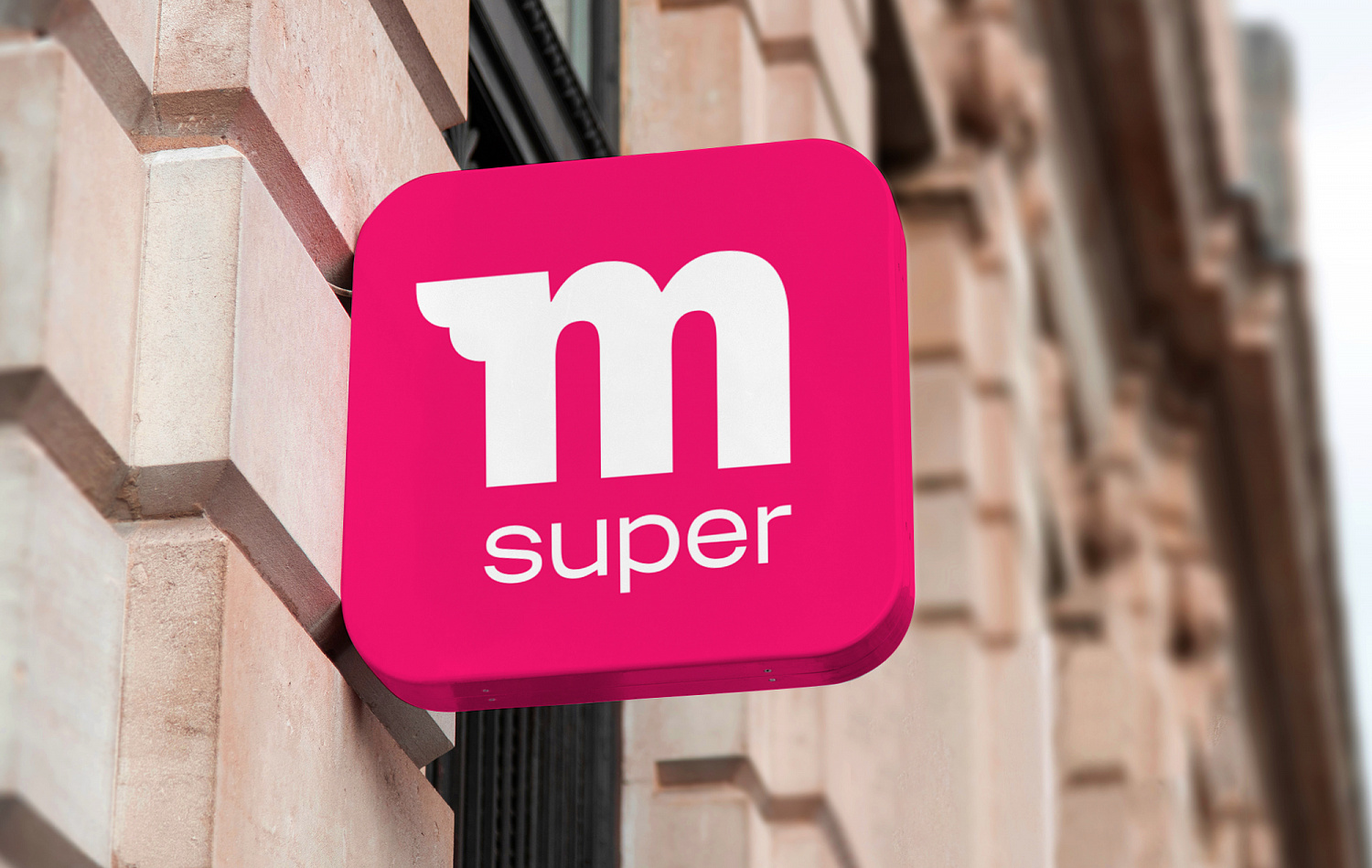 "Magnum has already become something more for Kazakhstanis than just a convenient store. We decided to consolidate these prerequisites through the concept of "filling life", which reflects almost all the brand assets accumulated during this time: leadership in working with the assortment, product quality, prices, trade marketing, store formats, loyalty program, etc." - says Farhad Kuchkarov, Strategy Director of Depot.

The brand architecture was also developed by the strategy department.

Maria Mun, Managing Director of Marketing and Customer Experience at Magnum:
"Our big idea "We fill life" is an opportunity to quickly and profitably purchase goods in stores, and spend the saved time and money on important things for each person: family, hobbies, career, travel. Our goal is not just to be a big brand and sell a lot, but to be a favorite brand that is understood, appreciated, can tell about it, and whose stores they want to return to. It is a brand that is filled not only with a functional component (price, promo, assortment, convenience, locations), but also with a strong emotional component."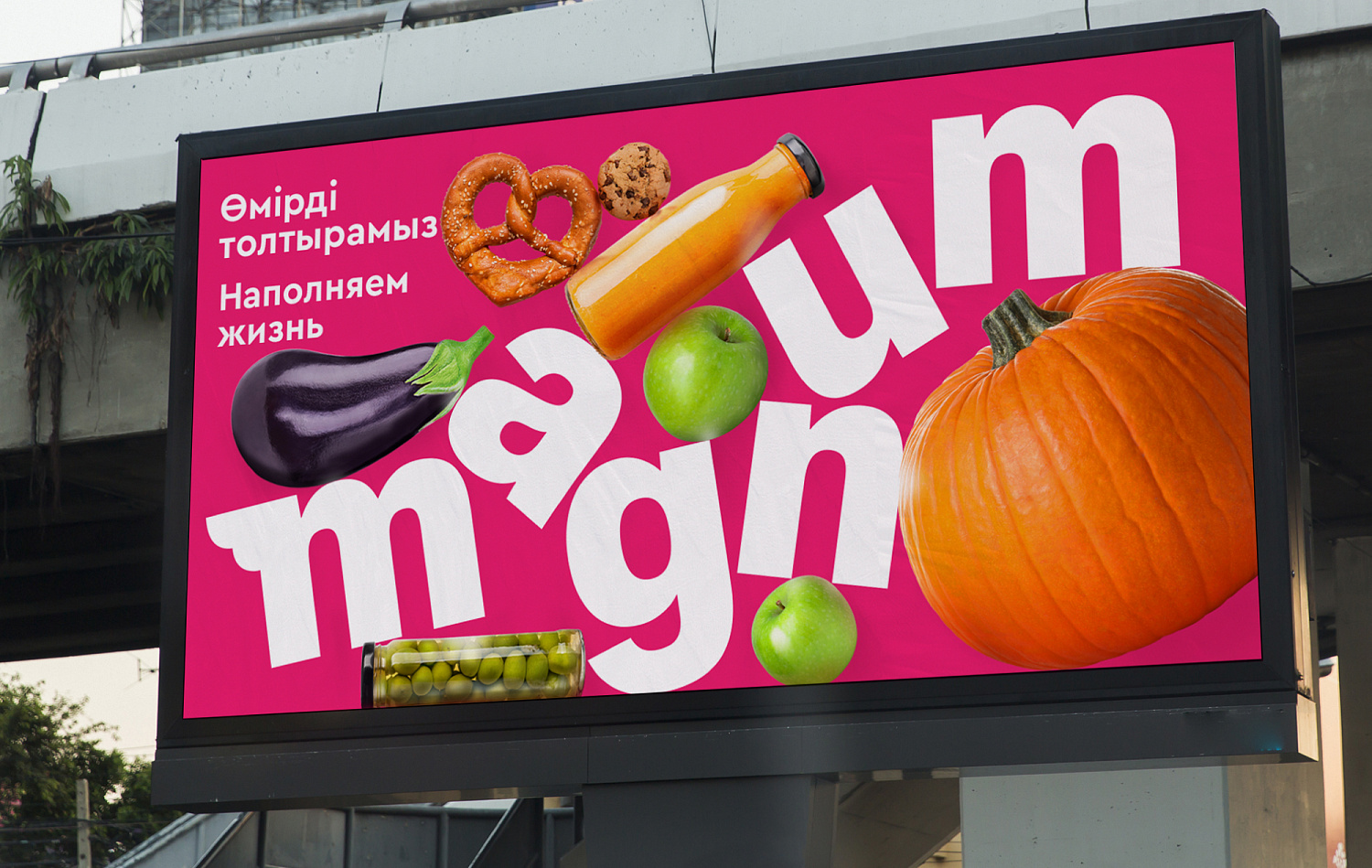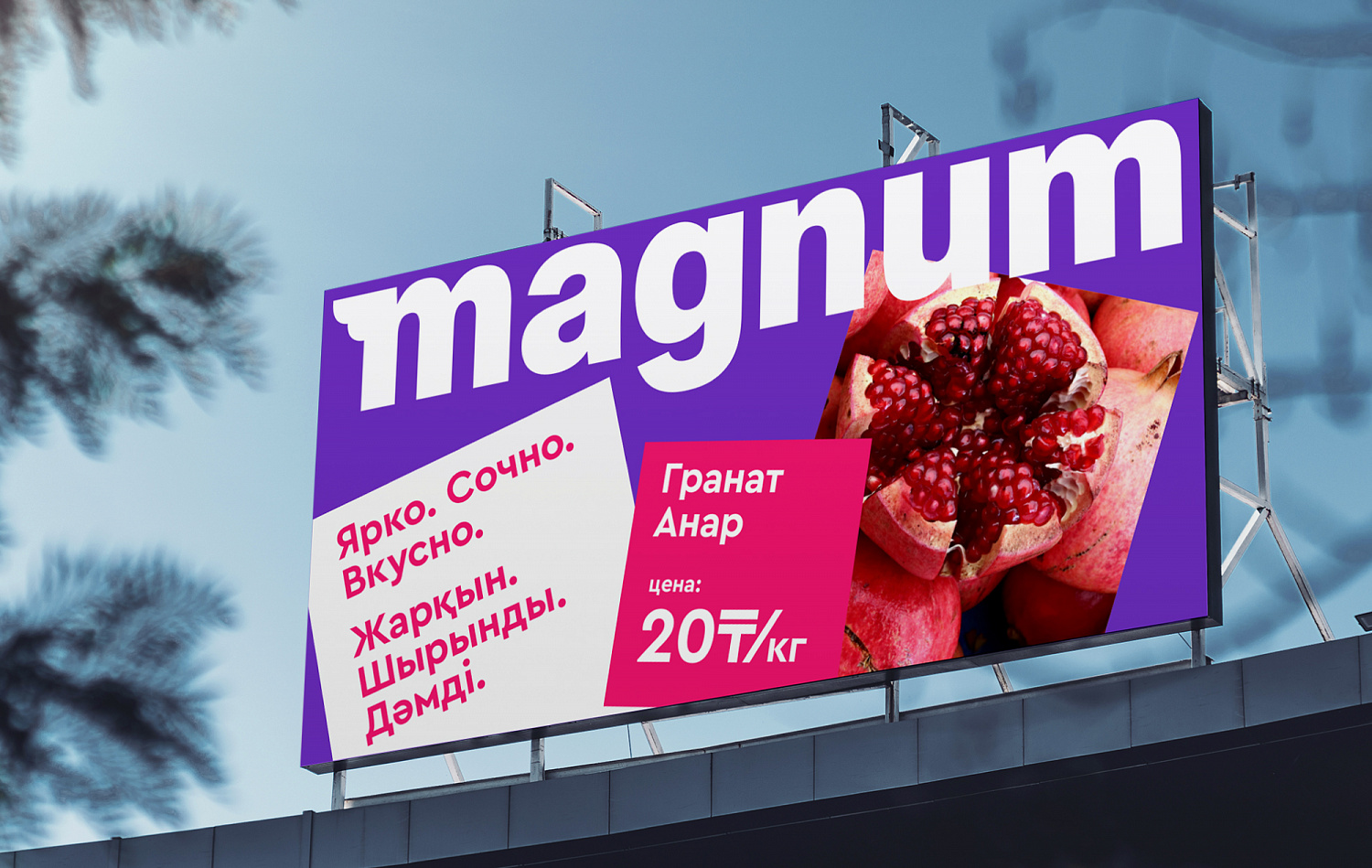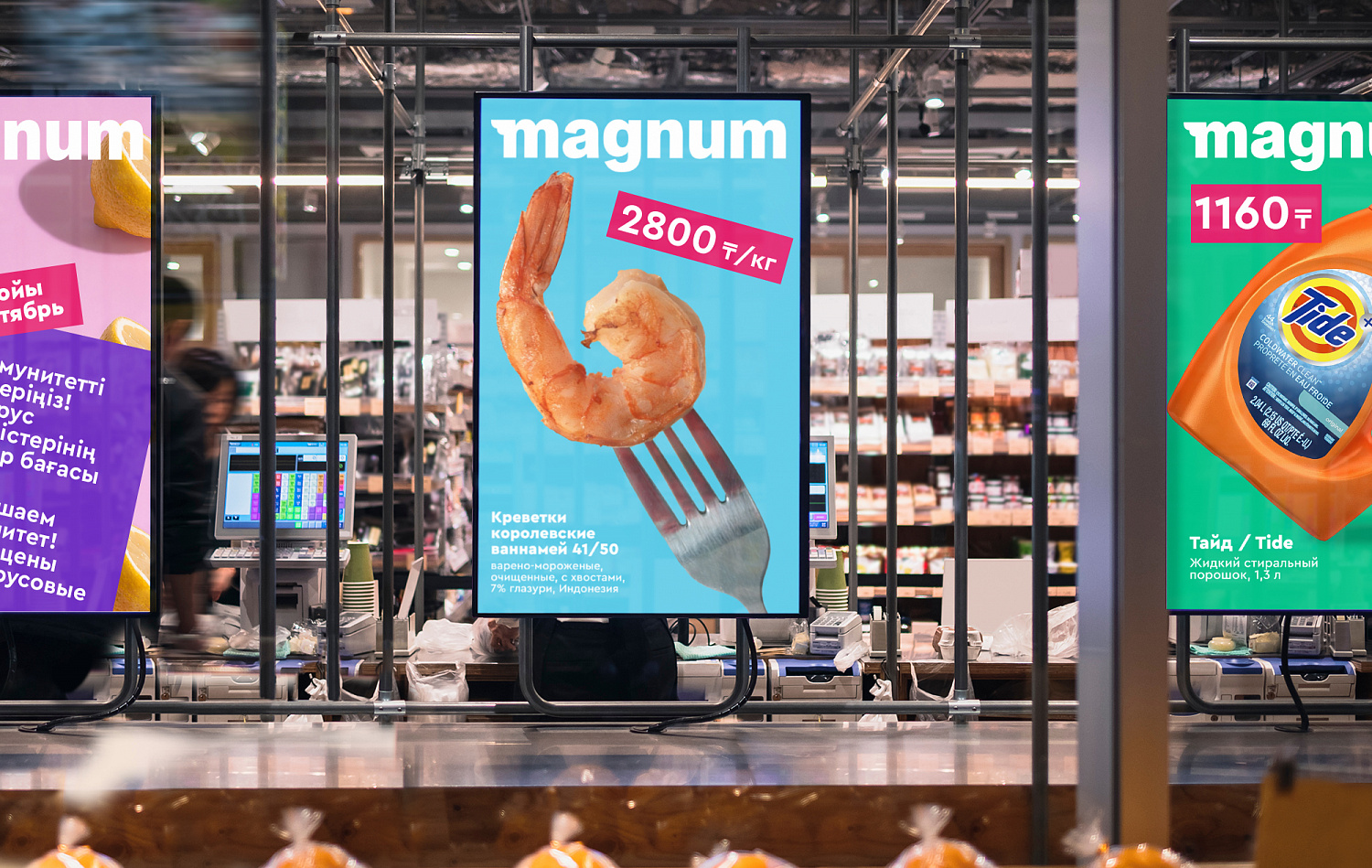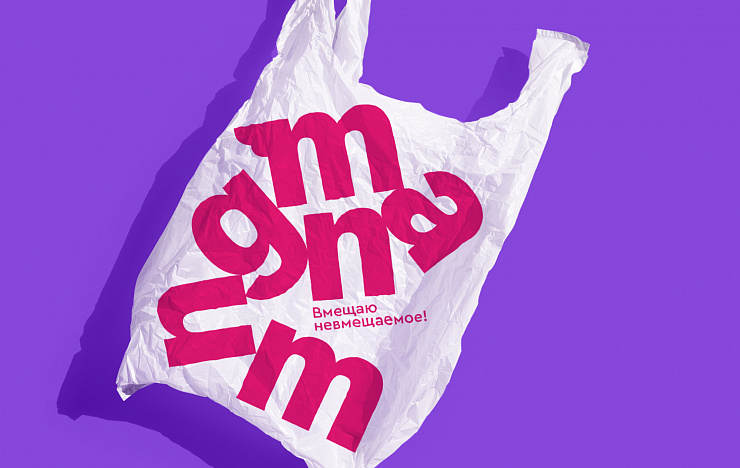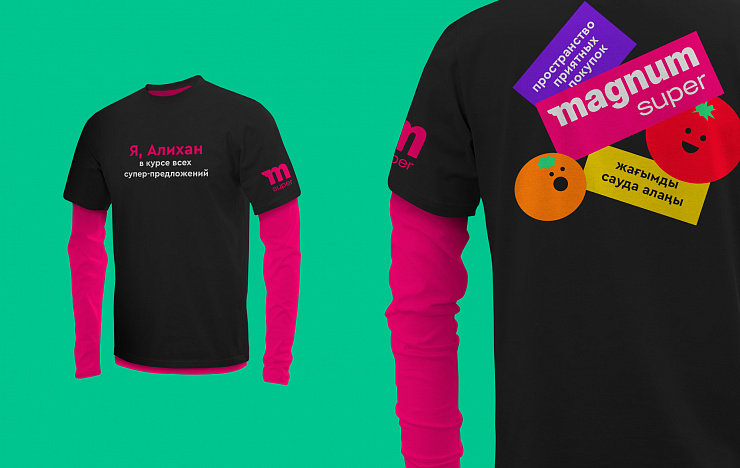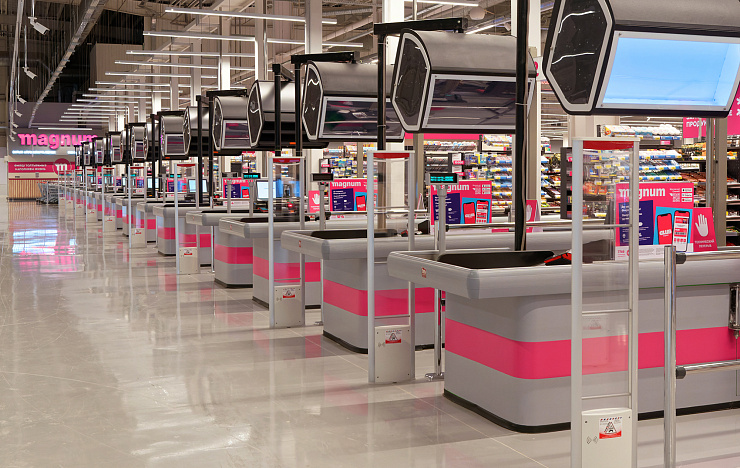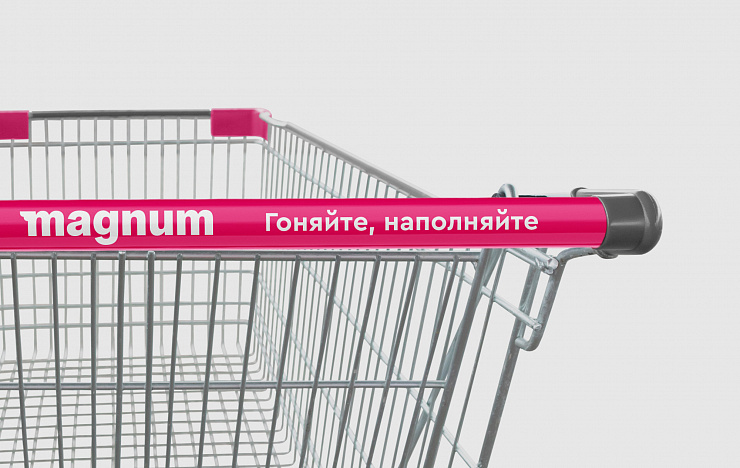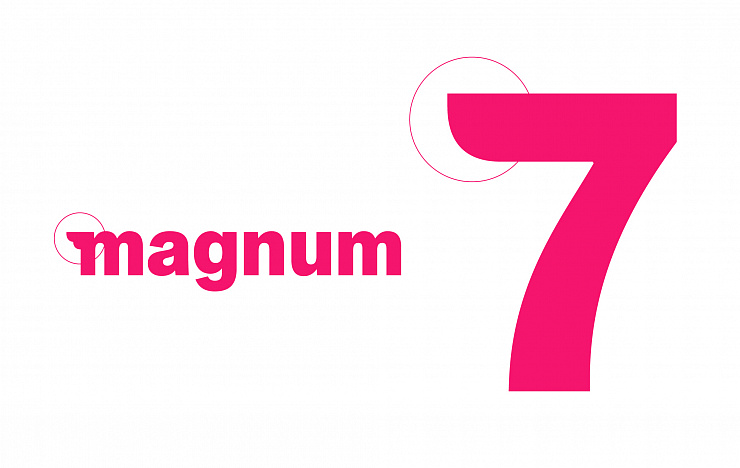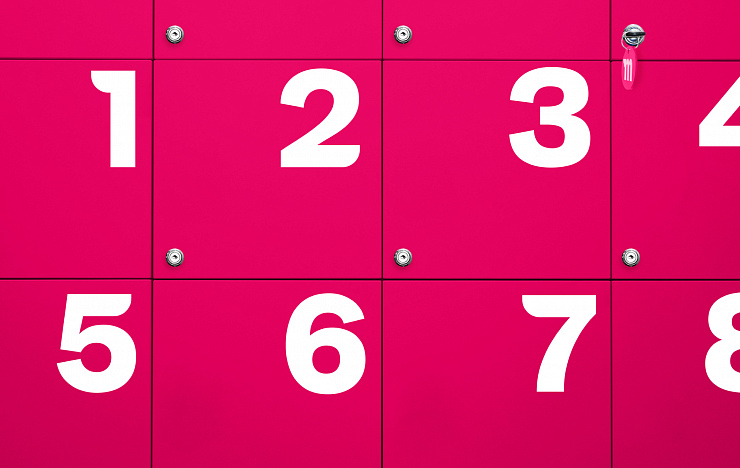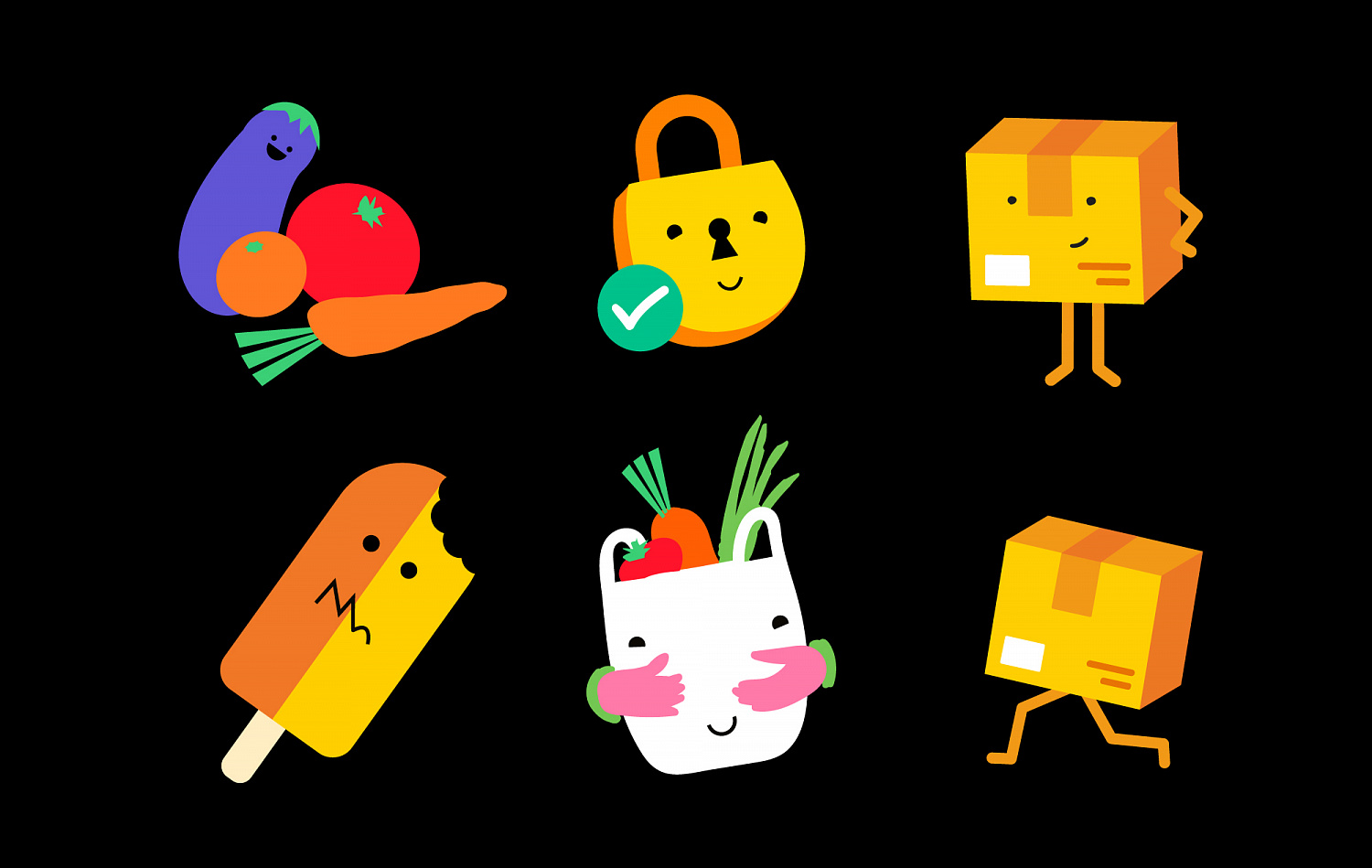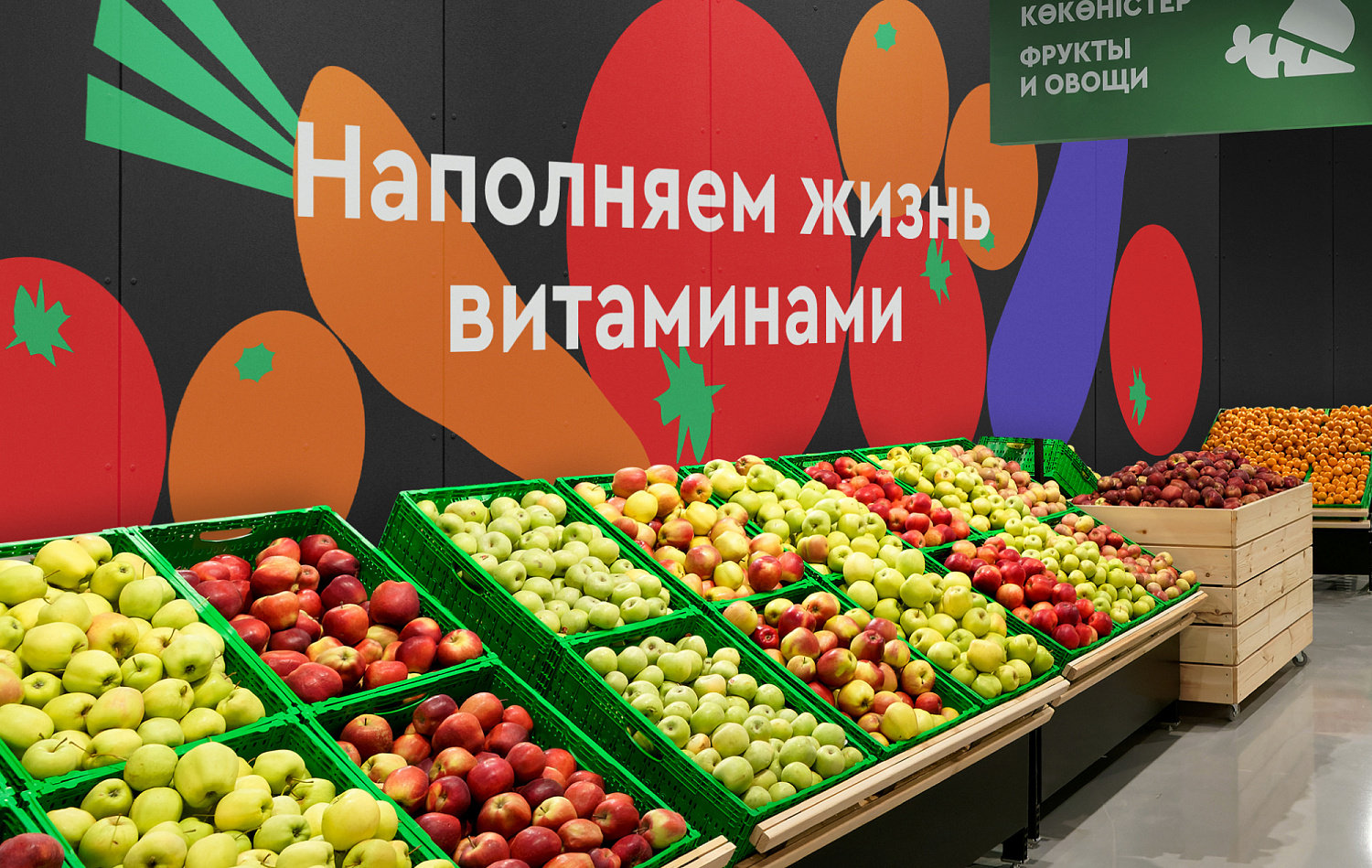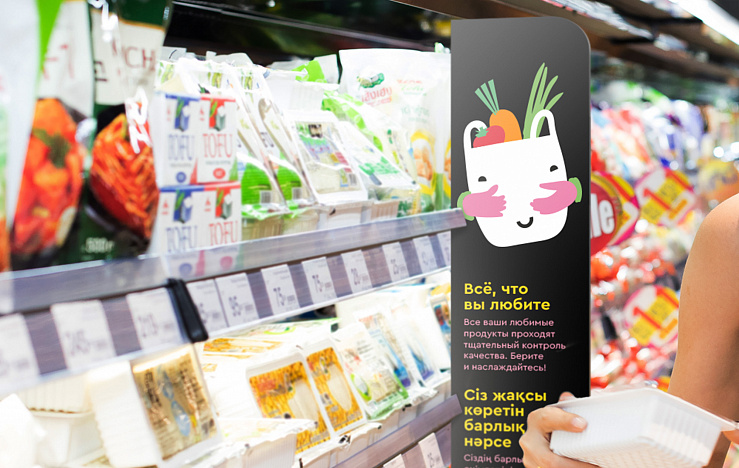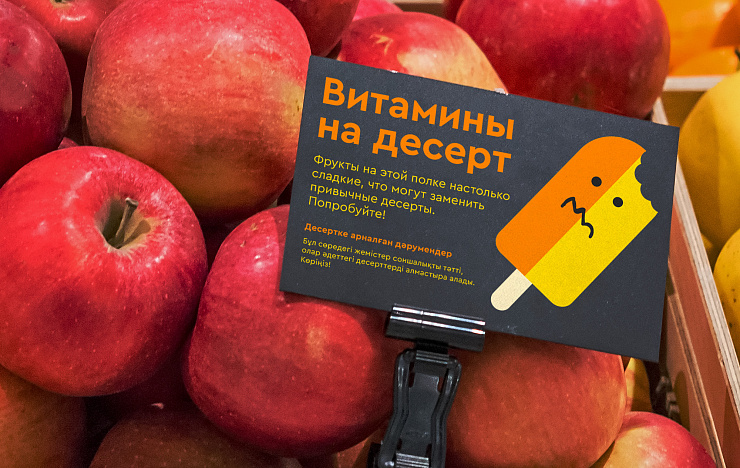 The mentioned concept of "We fill life" is reflected in the new corporate identity. One of the key techniques in communication is filling packaging with graphics, logos, illustrations, photographs, large typography.
In product communication, the trick is transformed into filling formats with bars. 3D forms are used in the design of showcases and interiors. The updated corporate colors became digital, so the brand's character is more open, which corresponds to its positioning.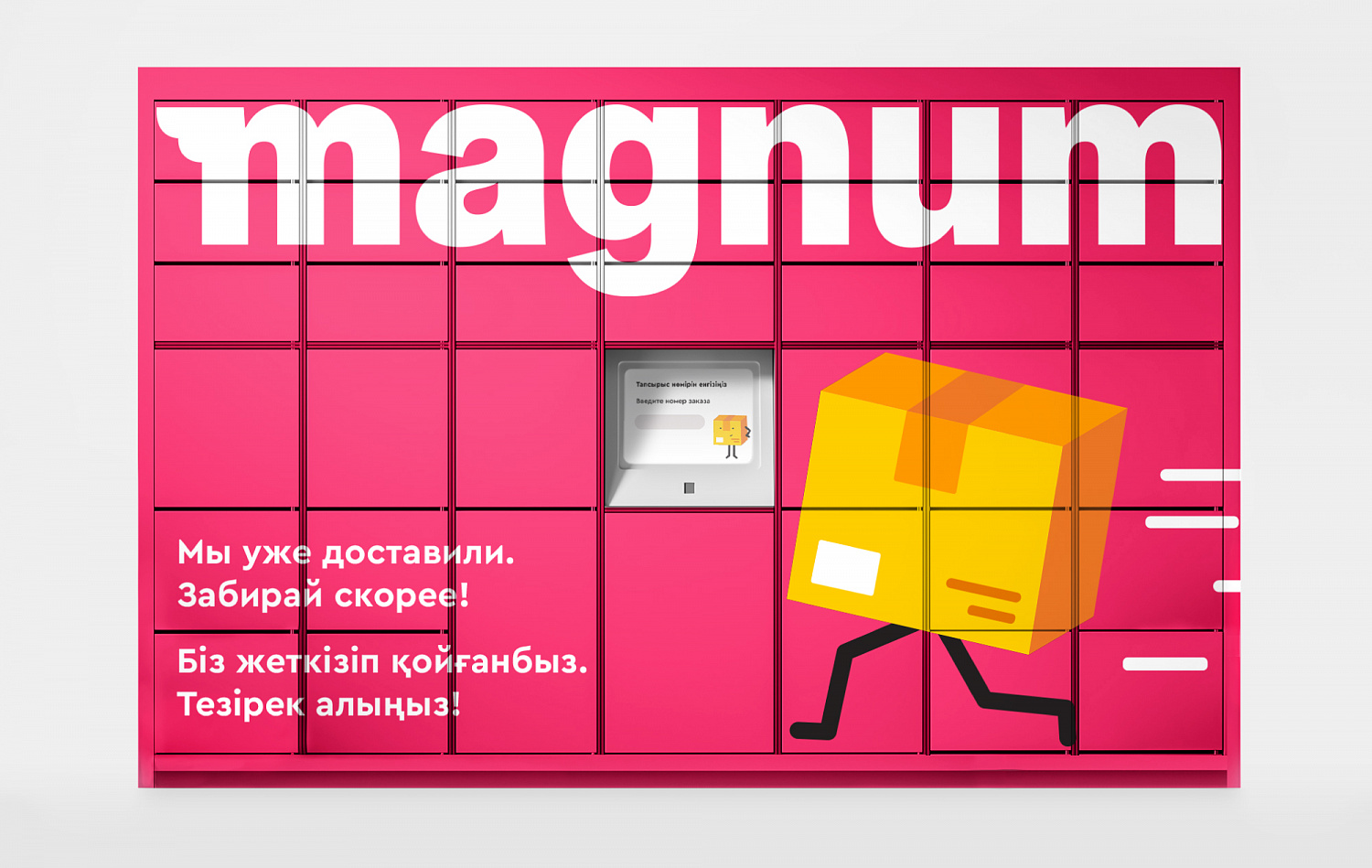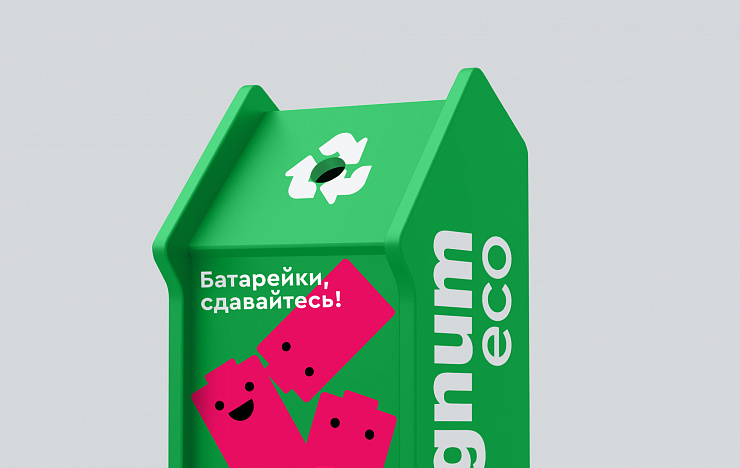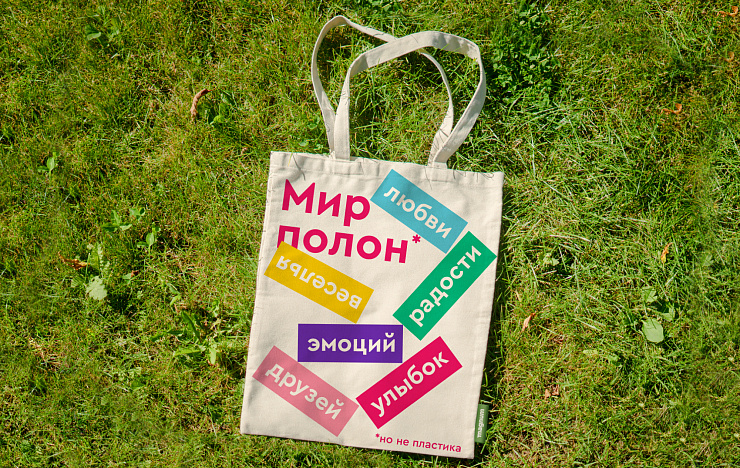 Project Team:

Semyon Shatylo – Creative Director,
Raushan Sultanov – Creative Director,
Farhad Kuchkarov – Director of Strategy,
Alexander Shibaev – designer,
Yana Guseva – designer,
Tatiana Mikolaevskaya – designer,
Anastasia Plotnikova – designer,
Nikita Gavrilov – designer,
Evgeny Nikitin – motion designer,
Vyacheslav Sheiko – 3D designer,
Galina Evdokimova – copywriter,
Ekaterina Nosenko – Project Manager,
Anna Kalinicheva – Business Development Director,
Milena Apayeva — junior strategist,
Alyosha Kolesnikova — strategist,

Anastasia Tretyakova – Managing Creative Director,
Anna Rozhnova — client services director,
Alexey Andreev — CEO,
Anna Lukanina — CEO,
Ksenia Parkhomenko — Executive Director,
Daria Mukhina — PR Manager,
Daria Vedernikova — Head of Communications.
Client Team:
Maria Mun — Managing Director of Marketing and Customer Experience,
Kamila Shcherbakova — Head of the Brand Development Department.